Media Releases
---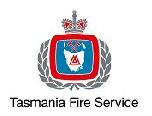 Working smoke alarms alert family to house fire
Date:

5 Aug 2020 - 00:00

Contact:

DPFEM Media and Comms

Phone: 1800 000 699
Email: fire@fire.tas.gov.au
Working smoke alarms have alerted a family of six to a fire in their house in the early hours of this morning.
Crews from Huonville were called to the family's home at Agnes Street Ranelagh just before 4am to find a fire behind a wood heater which had been burning for some time in the wall cavity.
The fire was caused by an incorrectly installed inbuilt wood heater, which over time had dried out the timber behind it causing it to eventually catch fire.
The six occupants of the house, including two adults and four young children and teenagers, were woken by the smoke alarm, evacuated and alerted Tasmania Fire Service by calling Triple Zero.
"This is yet another example that working smoke alarms save lives by giving early warning when a fire starts in the home.
"A fire that starts in a wall cavity can burn undetected for some time. The family was woken by the smoke alarms after the fire eventually burnt through the internal wall and smoke entered the room. If they hadn't been woken up the consequences could have been much worse," said Senior Station Officer Kier Wilson.
"Due to the early warning of the smoke alarm and the swift response from local crews, firefighters were able to contain the fire to the wall in the loungeroom," he said.
The estimate of damage is $40,000.
Tasmania Fire Service recommends smoke alarms are installed in every sleeping area, hallways and at the top of stairs.
---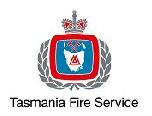 Reissued media release - Devonport shed fire
Date:

27 Jul 2020 - 00:00

Contact:

DPFEM Media and Comms

Phone: 1800 000 699
Email: fire@fire.tas.gov.au
Fire Investigators have determined that a fire that destroyed storage shed at the rear of a Devonport business on Steele Street overnight was caused by an electrical issue in the vicinity of some freezers and an overloaded power board.
Crews from Devonport and Latrobe responded to the fire just after 8:30pm to find the structure well alight. It took crews an hour to extinguish the fire.
TFS Fire Investigators, Tasmania Police Forensics and electrical inspectors were on scene today to determine the cause of the fire.
The shed was unoccupied at the time and appears to have been burning for some time before fire crews arrived. It was not fitted with working smoke alarms.
"Plugging too many appliances into the one power point or power board or running too many appliances can overload the circuit and possibly cause a fire," Mr Andrews said.
"Only use electrical equipment in accordance with the manufacturer's instructions, don't overload power board and points, use power boards with in-built surge protectors, and turn appliances off when they are not in use.
The shed was destroyed by the fire, with an revised estimated damage bill of $50,000.
---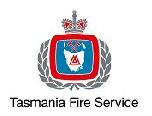 Ball & Chain Kitchen Fire
Date:

25 Jul 2020 - 00:00

Contact:

Station Officer Jason Vinen

Phone: 1800 000 699
Email: fire@fire.tas.gov.au
Ball and Chain Kitchen Fire
Salamanca Place Hobart
At approximately 11 am on Saturday the 25th July a fire was reported within the kitchen of the Ball & Chain Restaurant in Salamanca Place, Hobart.
Two fire crews from Hobart Brigade responded to the incident and arrived within 3 minutes to the premise. Firefighters wearing breathing apparatus entered the restaurant to find a fire had started within a deep fryer that had malfunctioned.
The quick actions of a restaurant employee who used fire blankets and extinguishers helped to contain the fire spread until TFS crews arrived to intervene.
As a result of the quick actions of the Chef through notification of Tasmania Fire Service via Triple Zero (000) and his fire safety training, minimal damage was sustained to the restaurant and their operations were able to continue.
Ensuring the necessary fire protection equipment in the way of fire blankets and/or extinguishers are available and contacting Triple Zero (000) to report a fire will assist considerably in protecting life and property.
The fire was deemed accidental with estimated damages of $5,000.
---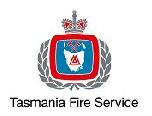 Hobart building evacuated following direct brigade alarm activation
TFS attended a direct brigade alarm at a hotel in Macquarie Street Hobart at 7:15pm last night.
The cause of the alarm was due to an overheated microwave.
Occupants of the building were evacuated in a controlled manner in accordance with the building's evacuation procedures. They were returned to their rooms a short time later once the building was confirmed as being safe.
---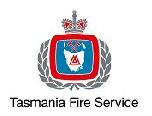 Gowrie Park cabin fire determined accidental
Date:

16 Jul 2020 - 00:00

Contact:

DPFEM Media & Comms

Phone: 1800 000 699
Email: fire@fire.tas.gov.au
A fire which destroyed a log cabin at Gowrie Park yesterday started accidentally in the area of the wood heater.
Around 3pm a multi-brigade response of fire crews from Devonport, Sassafras, Railton and Sheffield attended the cabin on Barrow Street which was well alight.
The occupant of the property was outside at the time of the fire.
The cabin was destroyed with damage estimated at around $150,000.
---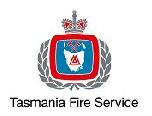 South Hobart Hazardous Materials overnight
One crew from Hobart Fire Brigade attended a hazardous materials incident on Hillborough Street in South Hobart at 02:15am today after Ambulance Tasmania requested assistance.
Firefighters conducted gas monitoring at the scene and recorded carbon monoxide levels at least 4-5 times above what is regarded as safe. The elevated readings were caused by a solid fuel BBQ being used inside for cooking, causing carbon monoxide to build up in the room over several hours.
Firefighters remained on the scene for about an hour ventilating the house and making the scene safe while paramedics attended to the patients.
"BBQs and grills designed for outside use should never be used inside because they need adequate ventilation to allow toxic fumes to escape. Cooking that requires the use of solid fuel or gas should only be performed outside unless the appliance is specifically designed to be indoors", said Acting Deputy Regional Chief Phil Smith.
"Carbon monoxide is a flammable and volatile gas, and in addition to the health risks associated with inhaling the toxic gas, there was a real risk of an explosion if the gas was ignited by a spark", he said.
---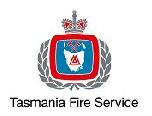 Accidental house fire at Fentonbury
Date:

13 Jul 2020 - 00:00

Contact:

DPFEM Media and Comms

Phone: 1800 000 699
Email: fire@fire.tas.gov.au
A house fire at Fentonbury last night started when a chair that had been left too close to a wood heater caught alight.
The occupant of the house was asleep in the lounge room and woke to find the lounge chair in the same room well alight, after their dogs started barking.
After attempting to extinguish the fire themselves, the evacuated the house with their animals to a neighbouring property to alert TFS.
Crews from Westerway, Ellendale, Bushy Park and Gretna attended just after 10pm to find the three-bedroom house well alight, taking about an hour to bring it under control.
Regional fire investigator, Station Officer Adam Doran said the occupants were lucky to escape the fire alive.
"The home was not fitted with working smoke alarms, and considering the fire started in the same room the occupant was sleeping in, if they weren't woken by their dogs the consequences could have been much worse.
"TFS recommends that working smoke alarms are installed in all sleeping areas, hallways and at the top of starts. This included lounge rooms if they are ever slept in.
"Anything flammable must be kept at least two metres from a heater," Mr Doran said.
The house was completely destroyed, with an estimate of $300,000 damage.
---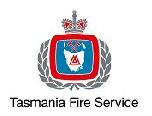 Structure Fire Strickland Avenue, South Hobart
---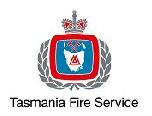 13 new firefighters join the TFS ranks
Date:

14 Feb 2020 - 00:00

Contact:

DPFEM Media and Comms

Phone: 1800 000 699
Email: fire@fire.tas.gov.au
Trainee Firefighter Development Program 2/2020 graduated today with 13 new Firefighters joining the ranks of Tasmania Fire Service.
"Graduating today are our newest firefighters who have been preparing for their new roles for the past 16 weeks," said Station Officer Adam Doran, Trainee Firefighter Development Program Manager.
"The 11 men and two women have worked hard throughout this course and formed a strong and cohesive team - a necessary part of preparing for station life.
Among the graduating firefighters is Simon Dawkins who achieved the award of Dux.
"Dux of the course, Simon Dawkins, has joined TFS after a career as an auto electrician and is from Penguin on the North West. He was deemed to be the most proficient Trainee Firefighter, based on theoretical knowledge and practical application, as well as demonstrating strong personal values that align with the expectations of a Tasmania Fire Service firefighter.
Of the 13 new firefighters, six will be stationed at Hobart; five at Launceston, one at Burnie and one at Devonport.
"I welcome these firefighters to the ranks of TFS. They are now ready to respond to call outs for all types of incidents," said Chief Officer Chris Arnol.
"Our training is designed to teach our firefighters a diverse range of skills and the knowledge they need to deliver the range of services TFS provides to the Tasmanian community.
"Recruit courses are filled with memories firefighters never forget and graduation is a milestone moment for those who have joined one of society's most trusted and respected professions," said Chief Officer Arnol.
The graduation of these trainees brings the total number of career firefighters in Tasmania to 334.
---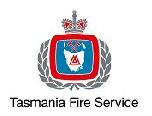 New resource for students aims to build community resilience
Date:

8 Nov 2019 - 00:00

Contact:

DPFEM Media and Comms

Phone: 1800 000 699
Email: fire@fire.tas.gov.au
A resource aimed at teaching students how to prepare, respond and recover from the most common natural emergencies is now available in Tasmania.
Developed by the Tasmania Fire Service, Disaster Resilience Education Tasmania is an online teaching resource linked to the Australian Curriculum for students in years 5-8.
"Resilient communities assist emergency services during the response to an emergency because they have planned, they are prepared, and they know what they are going to do to help themselves," said Jeremy Smith, TFS Director Community Fire Safety.
"School children are a vulnerable section of our community and influencing their attitudes early will make them agents of change. DRET helps students understand how mitigation, planning and emergency drills can help them to be safer in a disaster emergency, and they also learn where to find Tasmanian flood, storm and bushfire emergency information
"People don't have to be a member of the emergency services to teach children and young people about disaster resilience, and this online resource equips teachers to do just that.
"The program is hosted on a website and is an easy to use, interactive teacher delivery package of five weekly lessons covering Tasmania's top three natural hazards of flood, storm and bushfire.
The Glen Huon community was most recently impacted by the summer bushfires that impacted the region, with many local families evacuating to the evacuation centre at Huon Valley PCYC.
"Glen Huon Primary School has been instrumental in the development of the resource, and now the project is finalised they have been using the resource in their classrooms for the past eight weeks. The recent bushfires came within one kilometre of the township, with some homes lost in the area. This means that many of the students have real life examples to draw on when working through the content of the resource.
"The students have already participated in a local project to plan a mural which demonstrate the region's bushfire risk," said Mr Smith.
The project has been funded through the Tasmanian Bushfire Mitigation Grants Program and has been a collaboration between the Tasmania Fire Service, other emergency services agencies, the Department of Education, parents and carers.
The resource is available at www.disasterresiliencetas.com.au.