Media Releases
---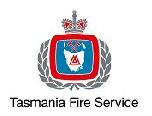 Outside refrigerator caused Mornington house fire
Fire investigators have determined the fire which destroyed a house in Mornington last night started in a refrigerator with the cause deemed accidental.
Fire crews from Hobart and Clarence arrived shortly after 8pm to find the house on Akora Street well alight.
The house was destroyed by the fire with damage estimated at around $500,000.
Tasmania Fire Service Fire Investigator Tim McKay said "the fire started in the base of the refrigerator and has spread rapidly causing extensive damage to the house".
"While there is nothing to suggest the appliance which caused last night's fire was not in good working condition prior to the fire, I do encourage people to ensure that all household appliances are regularly checked to ensure they are in good working order.
"While thankfully the occupants of the house were not home at the time of the fire last night, this is an opportune time to remind everyone of the importance of having a well-rehearsed evacuation plan and to ensure that all homes are fitted with working smoke alarms," said Mr McKay.
---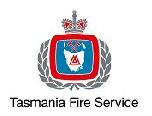 Cause of Colebrook house fire unable to be determined.
Date:

13 Sep 2021 - 00:00

Contact:

DPFEM Media and Communications

Phone: 1800 000 699
Email: fire@fire.tas.gov.au
The cause of a fire that destroyed a house at Colebrook overnight is unable to be determined.
A fire investigation ruled out any deliberate cause, but there were several other accidental possible causes in the area the fire started.
Fire crews were called to the fire at Springhill Bottom Road just before 2am and arrived to find the house well alight.
The occupant of the house was woken by the sound of the smoke alarm activating and was able to evacuate the house and run down the road until she had phone reception to notify emergency services.
Fire Investigator Tim McKay said it is another example of working smoke alarms saving lives.
"Early detection to a fire is vital, especially when people are asleep in the house. TFS urges householders to have smoke alarms installed in every bedroom, hallways, and the top of stairs," Mr McKay said.
---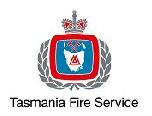 Cardboard boxes on stovetop cause Sorell house fire
Fire investigators have determined a fire that destroyed a house in Sorell today was accidental and started after small children turned on a stove top.
Tasmania Fire Service crews from nearby volunteer and career brigades were called to the Forcett St property around midday, arriving to find the home well alight.
Fire investigator Tim McKay warned that small children should always be supervised while in the kitchen.
"This is an example of how momentary inattention can have serious consequences," he said.
"Unfortunately in this instance there were cardboard boxes sitting on top of the stove at the time, which have caught alight very quickly."
"Many house fires start in the kitchen, and this serves as a reminder that flammable materials should always be stored away from the stove."
"Thankfully the occupants of the home were all able to get out safely, and members of the public were quick to offer their assistance."
The house and a vehicle were destroyed in the fire, with damage expected to be approximately $600,000.
TFS has fire safety information for children, parents and teachers available at https://www.tfseducation.com.au/
---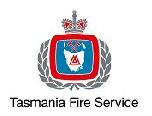 Fire safety in spring
Tasmania Fire Service has responded to more than 20 vegetation fires in the past week, and is calling on all Tasmanians to do their bit in keeping our communities fire-safe.
"As we ease into spring, it is especially important for everyone to do what they can to prepare their homes ahead of bushfire season," said TFS Deputy Chief Officer, Jeff Harper.
People wanting to conduct their own hazard reduction burns are encouraged to use the spring months to do so provided winds are light, temperatures are low, and they are adequately prepared.
Four of the vegetation fires over the last week were escaped burns, and strong winds were a factor in five of the incidents. Crews responded to four incidents because the burn was not registered with TFS.
"Burning off on your own land can be an effective way to reduce the bushfire risk on your property, but if you are planning on burning please register your burn and check any restrictions with your local council," said Mr Harper.
"This will ensure you don't receive an unwanted visit from your local brigade."
"Tasmanians across the state can help to prepare their homes by doing some simple maintenance."
"Things like cleaning your gutters of leaves and twigs, keeping lawns short and gardens well-maintained, and cutting back overgrown trees and shrubs can help to prepare your property."
If you are planning on conducting a hazard reduction burn remember to:
Check fire restrictions with your local council and register your burn with TFS on 1800 000 699.
Apply for a fire permit if required.
Check and monitor weather conditions - particularly wind.
To avoid unnecessary calls to emergency services, notify your neighbours beforehand.
Leave a three-metre fire break, free from flammable materials down to bare earth around the burn.
Have sufficient equipment and water to stop the fire spreading.
Never leave a burn unattended - stay for its entire duration.
If you burn-off gets out of control, call triple zero (000) immediately.
For more information about preparing your property, visit www.fire.tas.gov.au
---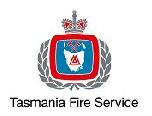 Structure Fire - Bowick Court Wynyard
Crews from Wynyard, Burnie and Somerset are attending a Structure Fire in Bowick Court Wynyard. The premise is believed to be well alight.
Further details will be provided when possible
---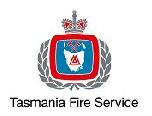 George Town house fire caused by cigarette butt
Date:

30 Aug 2021 - 00:00

Contact:

DPFEM Media and Communications

Phone: 1800 000 699
Email: fire@fire.tas.gov.au
A fire that broke out at a George Town house this morning was caused by a discarded cigarette butt.
Fire crews were called to the Mary Street house around 6:45am after the occupant noticed a small fire in the back porch. They contacted Tasmania Fire Service via Triple Zero (000), before closing doors to the inside of the house and evacuating outside.
The first crew from George Town brigade arrived within minutes to find a back porch well alight. They quickly brought the fire under control and prevented damage to the main house.
"The occupant of the house had the presence of mind to close the doors from the porch to the main house which helped reduce the spread of the fire and smoke damage before fire crews arrived," said Acting Station Officer Roger Brown.
The cigarette butt that started the fire was discarded in a plastic bin at midnight and smouldered until it eventually caught the bin alight early this morning.
"The house was fitted with working smoke alarms, so whether this fire happened at night or during the day, the occupants would have been alerted to allow them to evacuate safely.
"People should ensure cigarette butts are fully extinguished before disposing of them, and never dispose of them in a flammable container," Mr Brown said.
One person was treated for mild smoke inhalation at the scene and no other injuries were reported.
---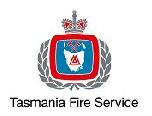 New resource for students aims to build community resilience
Date:

8 Nov 2019 - 00:00

Contact:

DPFEM Media and Comms

Phone: 1800 000 699
Email: fire@fire.tas.gov.au
A resource aimed at teaching students how to prepare, respond and recover from the most common natural emergencies is now available in Tasmania.
Developed by the Tasmania Fire Service, Disaster Resilience Education Tasmania is an online teaching resource linked to the Australian Curriculum for students in years 5-8.
"Resilient communities assist emergency services during the response to an emergency because they have planned, they are prepared, and they know what they are going to do to help themselves," said Jeremy Smith, TFS Director Community Fire Safety.
"School children are a vulnerable section of our community and influencing their attitudes early will make them agents of change. DRET helps students understand how mitigation, planning and emergency drills can help them to be safer in a disaster emergency, and they also learn where to find Tasmanian flood, storm and bushfire emergency information
"People don't have to be a member of the emergency services to teach children and young people about disaster resilience, and this online resource equips teachers to do just that.
"The program is hosted on a website and is an easy to use, interactive teacher delivery package of five weekly lessons covering Tasmania's top three natural hazards of flood, storm and bushfire.
The Glen Huon community was most recently impacted by the summer bushfires that impacted the region, with many local families evacuating to the evacuation centre at Huon Valley PCYC.
"Glen Huon Primary School has been instrumental in the development of the resource, and now the project is finalised they have been using the resource in their classrooms for the past eight weeks. The recent bushfires came within one kilometre of the township, with some homes lost in the area. This means that many of the students have real life examples to draw on when working through the content of the resource.
"The students have already participated in a local project to plan a mural which demonstrate the region's bushfire risk," said Mr Smith.
The project has been funded through the Tasmanian Bushfire Mitigation Grants Program and has been a collaboration between the Tasmania Fire Service, other emergency services agencies, the Department of Education, parents and carers.
The resource is available at www.disasterresiliencetas.com.au.