Media Releases
---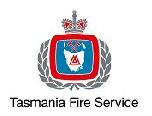 Bridport house destroyed by fire
Date:

14 Oct 2020 - 00:00

Contact:

DPFEM Media and Comms

Phone: 1800 000 699
Email: fire@fire.tas.gov.au
A Bridport home was completely destroyed by an accidental fire early this morning.
Crews from Bridport and Scottsdale were called to the fire on Waterhouse Road just before 5:30 today to find the house well alight.
The occupant woke to find his room filling with smoke before escaping out of the bedroom window with a handful of clothes and his mobile phone.
An investigation of the incident has determined that a wood heater door that was not properly secured has led to the fire that has destroyed the property.
Acting Station Officer Andrew Lowe said "Although smoke alarms were installed at the property it would appear they were not properly functioning and no checks or maintenance has been conducted on them in some time."
"Only working smoke alarms save lives and in this instance they made have provided a much earlier warning for the occupant and he is very lucky to have escaped."
Damage has been estimated at approximately $300,000.
---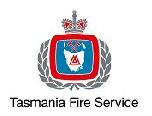 TFS crews responding to Youngtown structure fire
TFS crews are responding to a structure fire on Brooklyn Road at Youngtown.
Further details will be provided when available.
---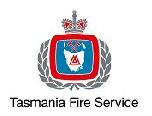 Kettering fire deemed accidental
Date:

2 Oct 2020 - 00:00

Contact:

DPFEM Media and Comms

Phone: 1800 000 699
Email: fire@fire.tas.gov.au
Fire investigators have determined that a house fire at Kettering last night was caused by a pot being left on the stove.
Crews were called to the fire in Oyster Court at 7pm last night to find a large two storey flat well alight after fire extended from the stove into the roof space.
The upper level of the flat was extensively damaged; however, crews were able to limit the spread of the fire to the roof space of the large house that was conjoined to the flat.
One man was treated for smoke inhalation at the scene.
Tasmania Fire Service reminds people to never leave cooking unattended.
The estimate of damage is $500,000.
---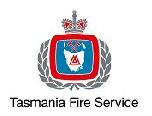 Occupant alerted to fire by smoke alarm
Date:

30 Sep 2020 - 00:00

Contact:

DPFEM Media and Comms

Phone: 1800 000 699
Email: fire@fire.tas.gov.au
A man evacuated his burning shack unharmed early this morning after he was woken by the sound of a smoke alarm activating.
TFS volunteer crews from Great Lake, Deloraine, Bothwell and Brady's Lake brigades were called to the fire on Jillett Road at Brandum just before 2am to find the shack fully engulfed.
The fire started in the loungeroom when a wall behind the wood heater caught fire, destroying the 2-bedroom shack and a nearby ute.
The owned changed the battery in his smoke alarm this week after remembering that daylight savings is the time of year recommended by fire services to change your smoke alarm batteries.
"The loungeroom was well alight when the occupant woke up. Given how quickly fire can move through a house, just seconds later could have meant the difference between life and death, or serious injury," said Regional Fire Investigator, Station Officer Adam Doran said.
"This incident is an example of the importance of having working smoke alarms installed in any room where you sleep. You can't smell smoke when you are asleep, so you are relying on your other senses, such as your hearing, to alert you to a fire.
"Often smoke alarms in shacks can be forgotten and it's important to ensure they are properly maintained.
"If you're at your shack during these school holidays, pack some batteries before you go and replace them as soon as you get there. Even better, install smoke alarms with a 10-year lithium battery and make sure they are cleaned and tested regularly," Mr Doran said.
---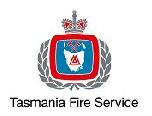 Crews responding to shed and vehicle fire in Rokeby
TFS crews are responding to a shed and vehicle fire on Benboyd Circle in Rokeby.
Further details will be provided when available.
---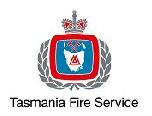 13 new firefighters join the TFS ranks
Date:

14 Feb 2020 - 00:00

Contact:

DPFEM Media and Comms

Phone: 1800 000 699
Email: fire@fire.tas.gov.au
Trainee Firefighter Development Program 2/2020 graduated today with 13 new Firefighters joining the ranks of Tasmania Fire Service.
"Graduating today are our newest firefighters who have been preparing for their new roles for the past 16 weeks," said Station Officer Adam Doran, Trainee Firefighter Development Program Manager.
"The 11 men and two women have worked hard throughout this course and formed a strong and cohesive team - a necessary part of preparing for station life.
Among the graduating firefighters is Simon Dawkins who achieved the award of Dux.
"Dux of the course, Simon Dawkins, has joined TFS after a career as an auto electrician and is from Penguin on the North West. He was deemed to be the most proficient Trainee Firefighter, based on theoretical knowledge and practical application, as well as demonstrating strong personal values that align with the expectations of a Tasmania Fire Service firefighter.
Of the 13 new firefighters, six will be stationed at Hobart; five at Launceston, one at Burnie and one at Devonport.
"I welcome these firefighters to the ranks of TFS. They are now ready to respond to call outs for all types of incidents," said Chief Officer Chris Arnol.
"Our training is designed to teach our firefighters a diverse range of skills and the knowledge they need to deliver the range of services TFS provides to the Tasmanian community.
"Recruit courses are filled with memories firefighters never forget and graduation is a milestone moment for those who have joined one of society's most trusted and respected professions," said Chief Officer Arnol.
The graduation of these trainees brings the total number of career firefighters in Tasmania to 334.
---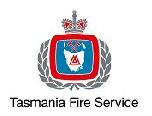 New resource for students aims to build community resilience
Date:

8 Nov 2019 - 00:00

Contact:

DPFEM Media and Comms

Phone: 1800 000 699
Email: fire@fire.tas.gov.au
A resource aimed at teaching students how to prepare, respond and recover from the most common natural emergencies is now available in Tasmania.
Developed by the Tasmania Fire Service, Disaster Resilience Education Tasmania is an online teaching resource linked to the Australian Curriculum for students in years 5-8.
"Resilient communities assist emergency services during the response to an emergency because they have planned, they are prepared, and they know what they are going to do to help themselves," said Jeremy Smith, TFS Director Community Fire Safety.
"School children are a vulnerable section of our community and influencing their attitudes early will make them agents of change. DRET helps students understand how mitigation, planning and emergency drills can help them to be safer in a disaster emergency, and they also learn where to find Tasmanian flood, storm and bushfire emergency information
"People don't have to be a member of the emergency services to teach children and young people about disaster resilience, and this online resource equips teachers to do just that.
"The program is hosted on a website and is an easy to use, interactive teacher delivery package of five weekly lessons covering Tasmania's top three natural hazards of flood, storm and bushfire.
The Glen Huon community was most recently impacted by the summer bushfires that impacted the region, with many local families evacuating to the evacuation centre at Huon Valley PCYC.
"Glen Huon Primary School has been instrumental in the development of the resource, and now the project is finalised they have been using the resource in their classrooms for the past eight weeks. The recent bushfires came within one kilometre of the township, with some homes lost in the area. This means that many of the students have real life examples to draw on when working through the content of the resource.
"The students have already participated in a local project to plan a mural which demonstrate the region's bushfire risk," said Mr Smith.
The project has been funded through the Tasmanian Bushfire Mitigation Grants Program and has been a collaboration between the Tasmania Fire Service, other emergency services agencies, the Department of Education, parents and carers.
The resource is available at www.disasterresiliencetas.com.au.