Media Releases
---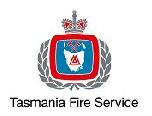 End of permit period marks end of Tasmania's bushfire season
Tasmania Fire Service has declared an end to the fire permit period from 2am on Thursday 26 March 2020. This officially marks the end of Tasmania's bushfire season and means that fire permits will no longer be required.
During the 19/20 fire permit period 1,202 fire permits were issued in Tasmania.
"As the fire permit period finishes, I'd like to thank our permit officers and FireComm staff who have worked hard behind the scenes to help ensure our community remains safe and informed," said TFS Chief Officer, Chris Arnol.
With the bushfire season coming to an end, Tasmanian fire agencies have now entered the fuel-reduction burning season.
"Tasmanians are encouraged to now consider burning on their own properties when conditions allow and it is safe to do so, to reduce the bushfire risk for next summer."
"Even though permits are no longer required, landowners who plan on conducting burns on their property should make sure they are well equipped, be mindful of the weather and make sure they properly consult with their neighbours."
"Engaging with owners of neighbouring properties about planned burning helps to ensure smoke will not adversely affect farming or harvesting operations, such as vineyards."
Burning on private property must always be done in line with Local Government regulations and requirements, and environmental laws which govern smoke emissions.
Property owners planning to burn on their land should visit fire.tas.gov.au if they require information and advice and call 1800 000 699 to register their burn to prevent unnecessary brigade call outs.
---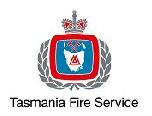 No permit requirements have been declared
A fire permit can be obtained by free calling 1800 000 699
Landowners in other municipalities are encouraged to register their burns by freecalling 1800 000 699 to avoid unnecessary brigade responses.
200131-tfs-fire-permit-end-nwestadvocfinalpm.pdf
---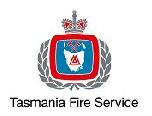 Cause of the Neptune Grand Hotel fire, Penguin
Fire investigators have determined the fire at the Neptune Grand Hotel in Penguin overnight started in a clothes dryer.
Further investigations are underway to determine whether the cause was related to an electrical fault, however TFS can confirm the fire was not deliberately lit.
The fire was contained to a separate laundry outhouse away from the hotel.
Occupants were evacuated from the hotel by staff as soon as the fire was discovered, prompting fire service personnel to praise their proactive fire safety measures.
The damage is estimated to be $5,000.
---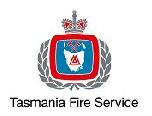 Neptune Grand Hotel, Penguin
Neptune Grand Hotel, Penguin
A fire investigation is under way at the Neptune Grand Hotel, Main Road Penguin this morning.
Burnie, Ulverstone and Penguin crews responded just after 9pm last night after reports of a dryer on fire.
It took firefighters 30 minutes to extinguish the fire which was contained to the laundry area.
Further information to follow after the cause has been determined.

---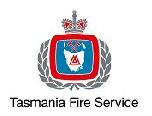 STRUCTURE FIRE ROCKINGHAM DRIVE, CLARENDON VALE
TFS crews are currently in attendance at a house fire in Clarendon Vale. More information will be supplied when available.
---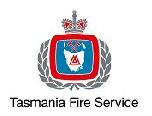 13 new firefighters join the TFS ranks
Date:

14 Feb 2020 - 00:00

Contact:

DPFEM Media and Comms

Phone: 1800 000 699
Email: fire@fire.tas.gov.au
Trainee Firefighter Development Program 2/2020 graduated today with 13 new Firefighters joining the ranks of Tasmania Fire Service.
"Graduating today are our newest firefighters who have been preparing for their new roles for the past 16 weeks," said Station Officer Adam Doran, Trainee Firefighter Development Program Manager.
"The 11 men and two women have worked hard throughout this course and formed a strong and cohesive team - a necessary part of preparing for station life.
Among the graduating firefighters is Simon Dawkins who achieved the award of Dux.
"Dux of the course, Simon Dawkins, has joined TFS after a career as an auto electrician and is from Penguin on the North West. He was deemed to be the most proficient Trainee Firefighter, based on theoretical knowledge and practical application, as well as demonstrating strong personal values that align with the expectations of a Tasmania Fire Service firefighter.
Of the 13 new firefighters, six will be stationed at Hobart; five at Launceston, one at Burnie and one at Devonport.
"I welcome these firefighters to the ranks of TFS. They are now ready to respond to call outs for all types of incidents," said Chief Officer Chris Arnol.
"Our training is designed to teach our firefighters a diverse range of skills and the knowledge they need to deliver the range of services TFS provides to the Tasmanian community.
"Recruit courses are filled with memories firefighters never forget and graduation is a milestone moment for those who have joined one of society's most trusted and respected professions," said Chief Officer Arnol.
The graduation of these trainees brings the total number of career firefighters in Tasmania to 334.
---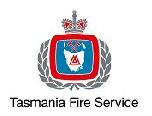 New resource for students aims to build community resilience
Date:

8 Nov 2019 - 00:00

Contact:

DPFEM Media and Comms

Phone: 1800 000 699
Email: fire@fire.tas.gov.au
A resource aimed at teaching students how to prepare, respond and recover from the most common natural emergencies is now available in Tasmania.
Developed by the Tasmania Fire Service, Disaster Resilience Education Tasmania is an online teaching resource linked to the Australian Curriculum for students in years 5-8.
"Resilient communities assist emergency services during the response to an emergency because they have planned, they are prepared, and they know what they are going to do to help themselves," said Jeremy Smith, TFS Director Community Fire Safety.
"School children are a vulnerable section of our community and influencing their attitudes early will make them agents of change. DRET helps students understand how mitigation, planning and emergency drills can help them to be safer in a disaster emergency, and they also learn where to find Tasmanian flood, storm and bushfire emergency information
"People don't have to be a member of the emergency services to teach children and young people about disaster resilience, and this online resource equips teachers to do just that.
"The program is hosted on a website and is an easy to use, interactive teacher delivery package of five weekly lessons covering Tasmania's top three natural hazards of flood, storm and bushfire.
The Glen Huon community was most recently impacted by the summer bushfires that impacted the region, with many local families evacuating to the evacuation centre at Huon Valley PCYC.
"Glen Huon Primary School has been instrumental in the development of the resource, and now the project is finalised they have been using the resource in their classrooms for the past eight weeks. The recent bushfires came within one kilometre of the township, with some homes lost in the area. This means that many of the students have real life examples to draw on when working through the content of the resource.
"The students have already participated in a local project to plan a mural which demonstrate the region's bushfire risk," said Mr Smith.
The project has been funded through the Tasmanian Bushfire Mitigation Grants Program and has been a collaboration between the Tasmania Fire Service, other emergency services agencies, the Department of Education, parents and carers.
The resource is available at www.disasterresiliencetas.com.au.
---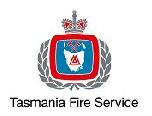 Middleton's new fire station officially opens
The new Middleton Fire Station will be officially opened today.
The new station is on the same site as the original station which was deliberately destroyed by fire in July last year.
TFS Deputy Chief Officer Bruce Byatt said TFS appreciated the patience of the community and the brigade's members while the re-build has been going through the planning and building process.
"The fire brigade has shown great resilience and patience while we have been working on providing them with a new fit-for-purpose station.
"The new station is over 70m2 larger than the old station and much more efficient in its layout. It includes an area for ventilation of clothing, space around the appliances for members to move around, and a training room.
"The loss of their original station was a trying and emotional time for members. We are very pleased to be opening their new facility today with more space and an improved design so the dedicated membership once again has a hub to work from and call their own.
"The brigade's response to incidents in the area was unaffected during this period, largely due to the generosity of a brigade member who housed two small fire trucks on his property, and an additional larger truck located at Woodbridge Station," he said.